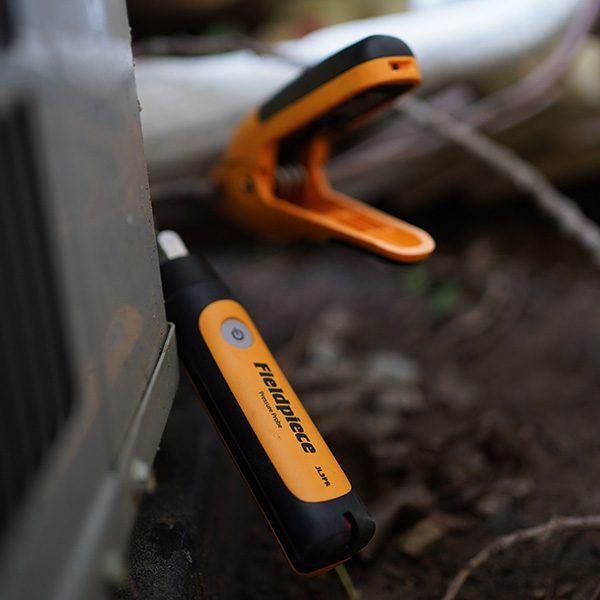 A/C Repair Services Throughout

Kettering

, Greater Dayton & Greater Cincinnati
We have technicians on call all summer long to help with all your air conditioning needs. Whether you need emergency A/C repair, A/C installation, A/C replacement, or A/C preventative maintenance, we are the company to call. We truly do care about our amazing customers and take everyone's home comfort seriously.
As proud members of the Five Star Home Services Family, we also have plumbers on staff for water heater repair, water softener repair, and other types of plumbing repairs, in addition to residential electricians. We always stand behind all our work. We offer a 100% customer satisfaction guarantee that's as good as gold. And you can take that to the bank. We repair all types of A/C equipment and service all brands, all makes and models.
Schedule A Service Call in Kettering, Ohio
Whenever an air conditioner quits working properly, you need to find out exactly what's wrong with the equipment to have the problem repaired right away. Regardless of whether your A/C unit is underperforming, or your central cooling system has broken down completely, you can always schedule A/C Diagnostic Services at prices you won't be able to find anywhere else. 
Whenever we perform service calls, our air conditioning experts at Kettering-Oakwood Heating & Air make sure to check everything using the latest tools and technology. We visually inspect all A/C lines, seals, controls, wires, belts and hoses. We also inspect other related air conditioning equipment. Using the latest diagnostic technology, we check and assess A/C compressors, AC fan motors, electrical wiring and A/C condensers. We also check A/C refrigerant levels and lines to determine exactly what the problem is so you can make the most accurate decision moving forward, at the best prices. We offer cheap HVAC services throughout Greater Dayton, Greater Cincinnati, Fairborn, Bellbrook, Kettering, Oakwood, Huber Heights, Beavercreek, Centerville, West Carrollton, and surrounding areas in Greater Montgomery County and Greene County and surrounding areas. 

10% off Service Call
Book Now
4 Signs You Need Air Conditioning Repair
Does your home cooling system need professional repairs performed on it? Although your air conditioner might still be running and generating cool air, an inefficient air conditioner will often send signs it's time to have professionals inspect it. In the following, our A/C repair professionals list several signs homeowners should keep an eye out for to figure out whether they need repair work performed. 
Higher Home Cooling Costs
Whenever the cost to cool your home goes up, it should be a good indication something isn't working properly. Because air conditioners and heat pumps are powered by electricity, you should be monitoring your monthly electric bills to keep an eye on cooling costs. Electric bills usually increase in the summertime when homeowners finally start using their air conditioner. Nevertheless, these costs should not go above the normal costs during the summer. 
Higher Levels of Humidity
One of the main things an air conditioner will do throughout the hot and humid months of summer here in Kettering and Greater Dayton is remove humidity from the home. Air conditioners remove moisture from the air supply in residences to produce crisp, cool air. If you have water pooling up around the windows in your home or you start noticing a sticky feeling in the air like it's humid, your air conditioner might not be working properly. You should give us a call. 
Moisture Surrounding Equipment
This goes for water pooling around any HVAC equipment as well. If you have moisture or water surrounding your air conditioning unit or it appears to be leaking, you might have an A/C problem. Although it might be a minor problem, such as a block in the drain tube, which drains condensation away from the HVAC system, it needs to be addressed as soon as possible. Although this usually isn't an emergency type of issue, you should have repairs performed right away to prevent mold from becoming an issue. Mold is a serious health hazard. So you should at least have a professional check it. Sometimes moisture around AC equipment indicates refrigerant leakage, which is much more serious. If you have moisture around your HVAC equipment, you need to address the problem immediately to prevent further problems. 
Modern air conditioners and heat pumps are designed to generate cool air in the home and remove humidity. If your air conditioner is blowing air out and it isn't cool, it's a problem. For one, this might indicate you have a broken AC compressor. Otherwise, there could be potential leaks in you A/C refrigerant lines. Both of these problems are the types of things we can repair with ease. In fact, the work might cost less than you would expect. Nevertheless, you should call us to address the problem so you can use your air conditioner at its fullest capacity. 
What Are Customers Say About Us

"Working with Kettering-Oakwood Heating & Air was wonderful. Gage came out and gave us a detailed explanation of what had been improperly installed in our recently purchased home, and helped to get us set up with Air Conditioning in the next 24 hours.  "
- Logan E.

"I could not be more pleased with the experience I had with Luke when he was at my home last week to check the AC unit. The AC has some age on it and needs to be replaced. He was attentive to detail and responded to my questions very professionally. "
- Dito T.

"The people on Kettering-Oakwood Heating & Air team are just absolutely awesome. They installed a new HVAC system in my house about 18 months ago and even hooked up my existing humidifier and smart thermostat without charging extra."
- Jane U.

$0 Instant Online Estimate

$69 Furnace Tune-Up + Safety Check
Save $30 | Regular $99

10% off Service Call
Book Now
If you're looking to curb your home's impact on the environment and save on residential heating and cooling costs at the same time, you should consider having a heat pump installed. Heat pumps are great alternatives to the traditional dual furnace and air conditioning system. They work year-round to provide optimal air conditioning throughout the summer and heating throughout the wintertime. Using an air handler or secondary furnace during the winter, heat pumps look like the traditional central air conditioner outside the home. 
Heat pumps work by transferring heat; they usually use A/C refrigerants. To switch back and forth between heating and air conditioning modes, heat pumps use a reversing valve that's used depending on the time of year and the homeowner's preferences. Heat pumps allow homeowners to minimize their carbon footprint, which is better for the environment.