HVAC Specialists Serving those in Beavercreek, Ohio 45301, 45324, 45430
Beavercreek, Ohio is less than 10 miles from the City of Dayton and is its second-largest suburb. The town is home to Wartinger Park, where the city has placed historical log cabins for the community to visit and see how the original settlers of the area lived. Beavercreek host an annual popcorn festival where people get to come and enjoy various flavors of popcorn, see popcorn sculpture, and even be in a popcorn parade. We here at Ketting-Oakwood Heating & Air are honored to provide our services to the residents of Beavercreek.
Kettering-Oakwood Heating & Air is proud to serve the community of Beavercreek. Call 937-502-3842 to talk to one of our customer service representatives or schedule online here with our simple online form. We're here to help you!
Local Reviews
for Beavercreek, OH
Powered by Nearby Now
---
James L.
I completed the scheduled maintenance agreement heating tune up on a Tempstar furnace. I visually inspected the unit. Checked voltages, amps and pressures. Completed combustion analysis. Cycled and monitored system. The system is operational at the of departure.
Near
Southbrook Dr,

Beavercreek

,

OH

45430
Mike H.
I completed an estimate on a Five Star 80% up flow gas furnace and a Five Star 13 SEER 2 ton air conditioner.
Near
Cedarbrook Way,

Beavercreek

,

OH

45431
Jeffery R.
I delivered the customers Estimate.
Near
Straight Arrow Rd,

Beavercreek

,

OH

45430
Jeffery R.
I completed safety check and fall tune up on a comfortmaker gas furnace FOUND FLUE PIPE COMING APART IN THE ATTIC AND IMPROPERLY VENTED SINGLE WALL FLUE PIPE IN UNCONDITIONED SPACE CAUSING POTENTIAL SAFETY CONCERNS THOUGH THE RETURN APPEARS TIGHT SO LIKELIHOOD OF FLUE GASES BEING PULLED FROM WELL VENTED ATTIC SLIM. COSTUMER IS REQUESTING REPAIR VS. REPLACEMENT QUOTE VIA PAPER ESTIMATE.
Near
Straight Arrow Rd,

Beavercreek

,

OH

45430
J.P. L.
I completed full install on a Amana gas furnace and Amana air conditioner price includes WARRANTY: 2 YEAR UNIT REPLACEMENT-LIFETIME HEAT EXCHANGER-10 YEAR PARTS Price includes new furnace, thermostat, required venting, required electrical, required gas piping, required duct adjustment, removal of old equipment, tax and installation complete.
Near
Aspen Trail,

Beavercreek

,

OH

45430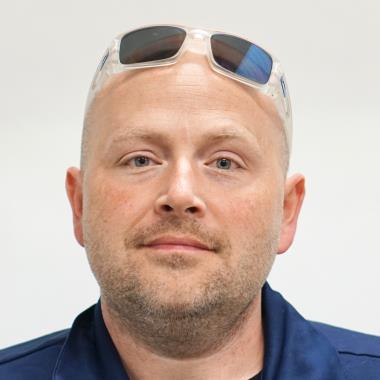 Justin S.
Here for a tuneup and check on a 26-year-old gas furnace. On inspection of furnace I found this furnace to be in very poor condition. It has had a lot of water down through it from the evaporator coil or the humidifier above it, seems like the humidifier and the coil were leaking at different times because the entire Plenum has rust marks on it. No drain connected to humidifier.Checked combustion readings which have never been checked on this furnace before, I found the start up CO hitting about 450 ppm, (the maximum on start up should be 400) after the furnace ran and reached stable state it did run under 100 ppm but this furnace is in very poor condition and should be replaced. Plus if just the furnace is replaced and the air conditioner continues to leak water down into the new furnace it will damage the new furnace. The A/C system has probably been freezing up in the past it appears. Provided customer with estimate on replacement.
Near
Aspen Trail,

Beavercreek

,

OH

45430