HVAC Specialists Serving those in 
Tipp City

, Ohio 45371
Tipp City has a population of 9,000 people and has more than 2,000 families residing in the area. The city is part of Miami County and is located 16 miles north of Dayton. Tipp City offers its community ten parks with athletic fields, playgrounds, nature trails, batting cages, and a swimming pool. The city also has one nature center in the area where people can come and learn more about their environment. We here at Kettering-Oakwood Heating & Air are honored to provide our services to the residents of Tipp City.
Kettering-Oakwood Heating & Air is proud to serve the community of Tipp City. Call 937-502-3842 to talk to one of our customer service representatives or schedule online here with our simple online form. We're here to help you!
Local Reviews
for Tipp City, OH
Powered by Nearby Now
---
Mike H.
Upon arrival the customer advised that furnace was running but not able to satisfy stat. Temp in home was at 71 degrees but customer had set on 78 degrees. He stated that furnace would run for a few seconds then shut off. Checked flame sensor which read 0.1-0.2uA pulled and cleaned then read 2.8uA. Noticed high temp rise of 72 degrees. Checked gas pressure (3.98inwc) lowered gas pressure to 3.5inwc. After lowering gas pressure temp rise at 60 degrees. Allowed furnace to run approximately 20 minutes with no further issues. Furnace operational upon departure. Goodman
Near
Olde Park Dr,

Tipp City

,

OH

45371
James L.
I completed the scheduled maintenance agreement heating tune up on a Carrier gas furnace. I visually inspected the unit. Checked voltages, amps and pressures. Completed combustion analysis. Cycled and monitored system. Operating normally at this time.
Near
Hathaway Trail,

Tipp City

,

OH

45371
Cody D.
Upon arrival the thermostat was not fully seated in the back plate. I reseated and the system is on and operational.
Near
N Tippecanoe Dr,

Tipp City

,

OH

45371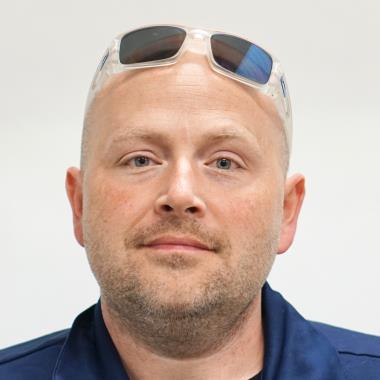 Justin S.
I completed a diagnostic. Here on a 21-year-old furnace that is very noisy. I found the noise coming from the combustion blower. And the amp draw on this motor is also high. Customer not interested in replacement at this time just wants to have the repair made, but want to get other quotes on the repair.
Near
Rosecrest Rd,

Tipp City

,

OH

45371