HVAC Specialists Serving those in 
Centerville

, Ohio 45429, 45440, 45458
The city of Centerville is 10 miles south of Dayton and is part of Montgomery County. Centerville's downtown area, also known as the "Heart of Centerville," has a historic feel that gives a glimpse of how towns in the early 1900s looked. The city has over 40 parks, each offering the community something different, such as the Stubbs Park, which has an amphitheater where the town's summer concert series takes place. We here at Kettering-Oakwood Heating & Air are honored to provide our services to the residents of Centerville.
Kettering-Oakwood Heating & Air is proud to serve the community of Centerville. Call 937-502-3842 to talk to one of our customer service representatives or schedule online here with our simple online form. We're here to help you!
Local Reviews
for Centerville, OH
Powered by Nearby Now
---
James L.
66497819
Near
Christopher Dr,

Centerville

,

OH

45458
Mike H.
I performed a diagnostic on a heat pump that was not producing cold air. After arriving sent call for cooling. Found contactor pulled in but not running. No high voltage. Breaker tripped. Had continuity to ground on start winding at plug on compressor. Discussed with customer. Explained that system is out of warranty. This is an electric furnace and heat pump. Whole system will need replaced. Put disconnect in off position prior to departure. Sent customer estimate. She stated that she would need to discuss with husband.
Near
W Social Row Rd,

Centerville

,

OH

45458
Mike H.
I completed a tune-up and safety check on clients air conditioner. No issues seen at this time. System operational.
Near
Cloverbrook Park Dr,

Centerville

,

OH

45459
Jeffery R.
performed a diagnostic service call for a 2021 gas furnace. Customer was having issues with default settings on scheduling taking over and hold being disabled I remove scheduling by disabling it in the system as well as setting the system to auto change over with a 3° buffer so the furnace will not turn the air on in the air when I turn the furnace on.
Near
Tifton Green Trail,

Centerville

,

OH

45459
Mike H.
I performed a diagnostic service call for a 3 year old furnace / duct work. Customer remodeling home. Furnace has a large amount of drywall dust inside cabinet. Furnace would light then immediately go back out. Pulled and cleaned flame sensor then started furnace. Furnace ran with no further issues. Furnace operational upon departure.
Near
Linden Dr,

Centerville

,

OH

45459
Daniel M.
Upon arrival I competed diagnostics and found it needed a new capacitor. The coil was caked in dust. Never cleaned. I took the time to take apart and clean coil as well. System is now running in cooling with a 17 degree split.
Near
Davis Rd,

Centerville

,

OH

45459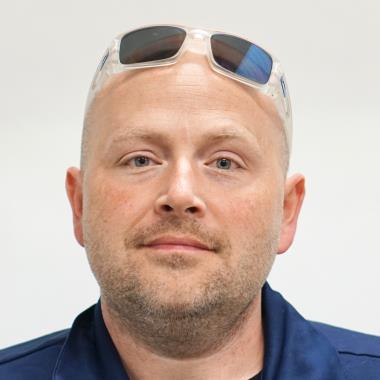 Justin S.
Went for a callback service. Customer is now noticing noise soon after this repair was done. I found the fan blades have separated from to hub, or part that secures to motor shaft, with these no longer attached only the shaft spins and blades do not. We will order a new fan blades for this unit. The model and serial number are very difficult to make out on the data sticker. The fan blades are pictured and are 18 inches in diameter.
Near
Centerville

,

OH

45458