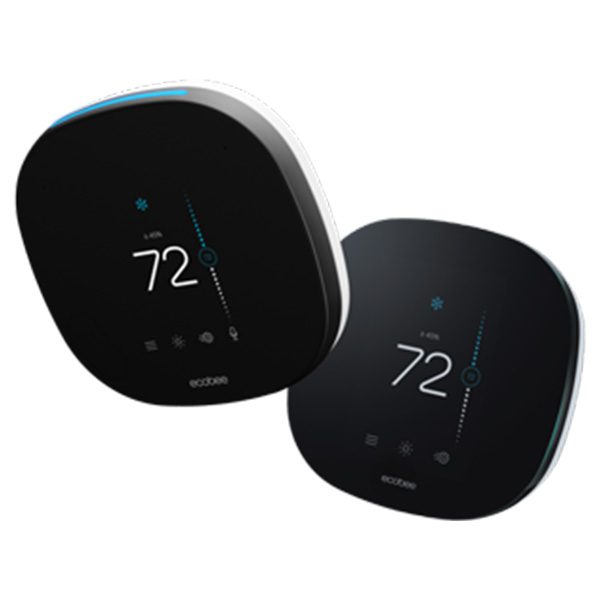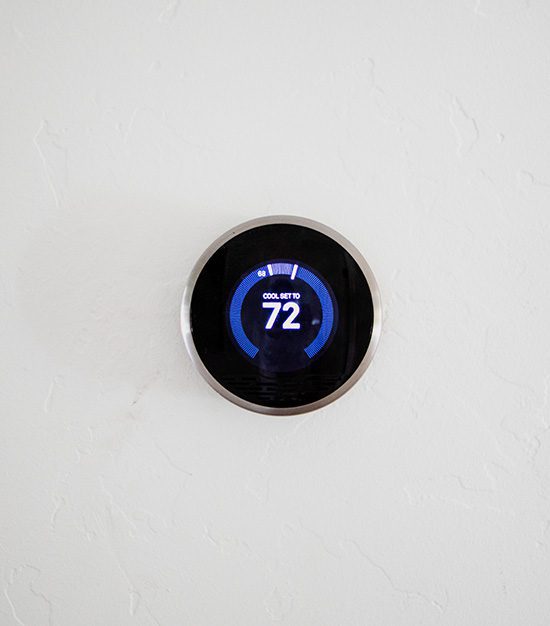 What

are

Smart Thermostat

s

?
Far too many homeowners don't realize how far thermostat technology has improved during the last few years. Smart thermostats are a major iteration to their programmable thermostat counterparts. Our new line of smart thermostats we have at Kettering-Oakwood Heating & Air are major upgrades  that just keep getting better.  
Although programmable thermostats are still useful and convenient and much better than the older disc-shaped thermostat, smart thermostats provide homeowners with superior control over their indoor climate and indoor air quality. Owning a smart thermostat or Wi-Fi thermostat enables you to adjust the temperature any time from any mobile device or smartphone, or any other device that has access to the internet. Smart thermostats offer a wide range of innovative features. They employ motion sensors, smart home software and Wi-Fi accessibility. Smart thermostats display amazing features to help you improve any problems you might experience with your programmable thermostat. Smart thermostats also help homeowners save money on their heating and air conditioning bills and do a lot more. Because of this, we often recommend homeowners upgrade to one of our low-cost smart options — such as our Ecobee, Honeywell, the new Google Nest, or Carrier Infinity. 
Wi-Fi Thermostat + Installation Deal
Looking for a great deal on a smart thermostat or Wi-Fi thermostat in Oakwood, Kettering, Greater Cincinnati, Greater Dayton or surrounding areas? If you want the best thermostat installation at the best prices, you're in the right place! Kettering-Oakwood Heating & Air offers professional smart thermostat installation services at the lowest price rates in the Miami Valley Ohio area, with everything backed in writing. We offer a 100% customer satisfaction guarantee across the board and extend warranty coverage you won't find elsewhere. We offer the best deals and best discounts on smart thermostats and Wi-Fi thermostats to save homeowners money on their heating and air conditioning, which pays for itself. Nevertheless, these special offers will not last forever! 
Smart thermostats are very popular options in the Miami Valley Ohio area because they are very cost-effective, convenient and affordable. Because they lower your heating and air conditioning costs by as much as half, they often pay for themselves quickly. Our newest smart thermostats also come with a wide range of excellent features to help homeowners automate their home's temperature settings and make life as comfortable as possible at the lowest possible prices. Smart thermostats help homeowners manage their indoor air quality. They are excellent for monitoring Ohio's ever-changing weather patterns here in the Miami Valley Ohio area. 

$299 Wi-Fi Thermostat + Installation
Save $100 | Regular $399
Benefits Of Thermostat Upgrade
Remotely Control Indoor Comfort Levels
Whether you're on your way home from work, or you are still laying in your bed not wanting to get out from under the covers just yet — if you have your smartphone handy, you won't ever have problems adjusting your thermostat no matter where you're at! Because of their cool features, sharp designs, and user-friendly apps, smart thermostats are extremely convenient and easy to use for anyone with a mobile device. Even if you're struggling with other technology or high-tech devices, you won't have any problems using your thermostat after we install your new thermostat, and we explain everything. 
Track Energy Consumption & Save Money
Wi-Fi-enabled smart thermostats enable homeowners to track their heating and cooling bills and utilize energy-saving features. In fact, Google awards homeowners who successfully lower their energy usage their own "Leaf" badges when a customer successfully uses their Google Nest Thermostat. Smart thermostats also provide homeowners with all sorts of user-friendly tips to help lower their costs and be as energy efficient as possible. They can create monthly energy reports to help with energy savings. Nest and Ecobee smart thermostats help homeowners with easy-to-read monthly reports. If you'd like to know how much your heating and air conditioning costs are from month to month, you can have the device generate a report highlighting all this and much more. 
Another great thing about smart thermostats is that they know when you are coming and going. Smart thermostats predict your schedule and regulate your temperature settings to ensure optimal home comfort with optimal heating and cooling efficiency. These amazing smart devices adjust themselves as soon as you leave. They also adjust again before you get home to accommodate your schedule and save you money. Although people usually leave their HVAC systems running all day long (even when they're not home), this isn't necessary when they have a smart thermostat.  Smart thermostats (like the new Google Nest Learning Thermostat) help homeowners manage their indoor comfort levels while also helping them save money on their heating and air conditioning bills. The Nest can detect when you are away so it will turn down the heat for you to reduce your heating costs. 
Remote Window into Your Home
When you have a smart thermostat installed by Kettering-Oakwood Heating & Air, it gives you a window into your home when you are away. Almost all smart thermostats come with apps that give you access to your home from anywhere in the world, provided you have Internet. If you aren't home and want to make sure your heat is on or needs adjusted, this is essential. If you have multiple homes or some sort of vacation home, using a smart thermostat is an excellent way to guarantee the HVAC system is running the way you need it to without physically being there inside. 
What Are Customers Say About Us

"Working with Kettering-Oakwood Heating & Air was wonderful. Gage came out and gave us a detailed explanation of what had been improperly installed in our recently purchased home, and helped to get us set up with Air Conditioning in the next 24 hours.  "
- Logan E.

"I could not be more pleased with the experience I had with Luke when he was at my home last week to check the AC unit. The AC has some age on it and needs to be replaced. He was attentive to detail and responded to my questions very professionally. "
- Dito T.

"The people on Kettering-Oakwood Heating & Air team are just absolutely awesome. They installed a new HVAC system in my house about 18 months ago and even hooked up my existing humidifier and smart thermostat without charging extra."
- Jane U.

$0 Instant Online Estimate

$69 Furnace Tune-Up + Safety Check
Save $30 | Regular $99

10% off Service Call
Book Now
What Temperature Should I Set My Thermostat?
If you have multiple residents in your residence and you can agree on a temperature setting that keeps everyone comfy at once, count yourself a fortunate exception to the norm! Finding that perfect temperature is a challenge for Miami Valley Ohio area homeowners. If you're on a tight budget trying to keep your home cozy and keep heating and/or air conditioning bills in check, it makes it all the more difficult. If you're trying online asking "What's the best temperature setting," don't fret. Our home comfort experts suggest the following smart thermostat tips: 
Other Times of the Year

 

Overall Money-Saving Settings

 

Winter Setting to Save on Heating Costs

 

Summer Setting to Save on Cooling Costs