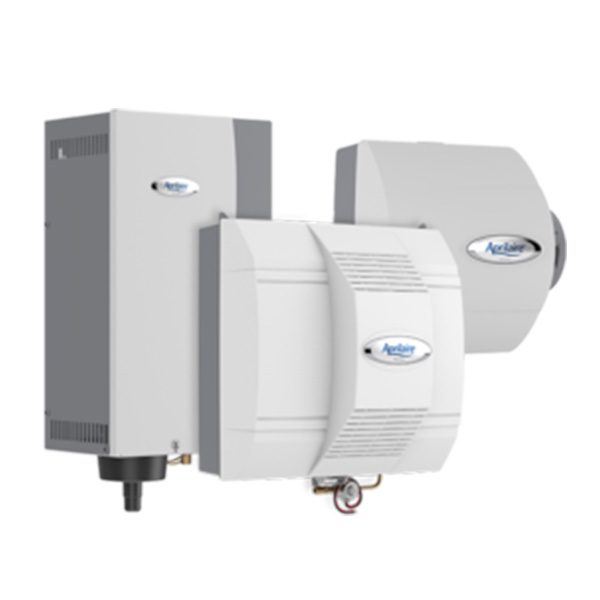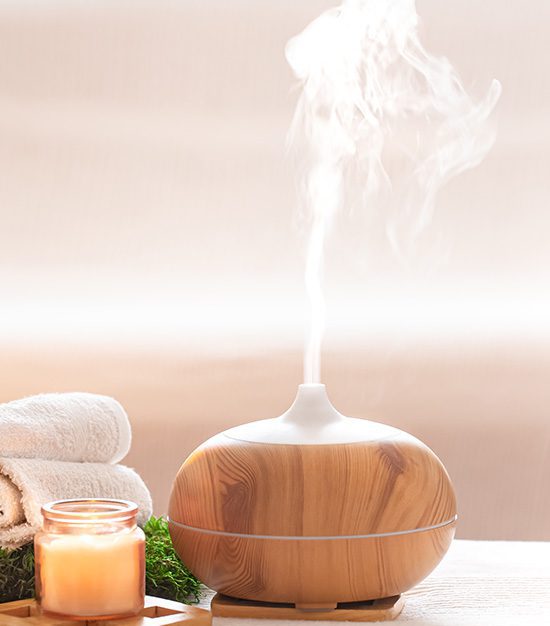 If you own a home in Kettering, Oakwood, Greater Dayton, Greater Cincinnati or surrounding areas, you've probably noticed how dry the air gets during the winter when it's extremely cold outside. The air gets so dry during the winter, it can cause health-related problems and damage to the home itself. If you don't have something to help keep moisture in your indoor air supply, it can cause harm and end up costing you. You pay for dry air one way or another. If you don't have any humidity control during the wintertime, you should consider calling us to install an affordable whole-home humidifier. Whole home humidifiers provide all the humidity a homeowner could need throughout the home to keep indoor air quality optimal while also helping with heating. Homes with optimal humidity hold heat better and provide optimal indoor comfort, making it easier for home heating systems to produce heat. 
We at Kettering-Oakwood Heating & Air offer the best prices on the industry's latest and greatest humidifiers with professional installation services throughout Greater Dayton and Greater Cincinatti. Whole House Humidifiers add moisture to the air throughout the home or building according to the home or building's needs. Homeowners can get humidifiers for single rooms, or for the entire home. Whole-home humidifiers can be connected to furnace fans, HVAC units, or air handlers to produce humidified air throughout the ductwork and out into the house. We offer all the top brands of humidifiers, including Aircare, Aprilair, Honeywell, Ultrasonic and more.  
Whole-Home Humidifier Deal
Are you looking for the best prices on residential humidifiers or "humidifier installation near me" in Kettering, Oakwood, Greater Cincinnati, Greater Dayton or surrounding areas? If you're online looking for the best humidifier for the best prices, you're in the right place. If you need a whole-home humidifier installed in your residence or building, we at Kettering-Oakwood Heating & Air are always available and always more than happy to come over and offer assistance. We have regular specials and online deals (like the ones listed below) that lower the cost of whole-house humidifier installation, or whole-home humidifier installation services. 
Humidifiers improve indoor comfort levels as well as indoor air quality. This promotes optimal health and well-being in the residence. If you're looking for the best deals on humidifiers in the area, make sure you check our special offers below while they're still available. Humidity control helps homeowners save money on their monthly heating and cooling costs. They also protect the residence itself from damage caused by dry air during the coldest months of the winter. This amazing air care offer features the HVAC industry's best humidification systems, including a five-year warranty on all the parts. 

$699 Whole-House Humidifier + Installation
Save $200 | Regular $899
What Are Customers Say About Us

"Working with Kettering-Oakwood Heating & Air was wonderful. Gage came out and gave us a detailed explanation of what had been improperly installed in our recently purchased home, and helped to get us set up with Air Conditioning in the next 24 hours.  "
- Logan E.

"I could not be more pleased with the experience I had with Luke when he was at my home last week to check the AC unit. The AC has some age on it and needs to be replaced. He was attentive to detail and responded to my questions very professionally. "
- Dito T.

"The people on Kettering-Oakwood Heating & Air team are just absolutely awesome. They installed a new HVAC system in my house about 18 months ago and even hooked up my existing humidifier and smart thermostat without charging extra."
- Jane U.

$0 Instant Online Estimate

$69 Furnace Tune-Up + Safety Check
Save $30 | Regular $99

10% off Service Call
Book Now
Buy Today, Pay Over Time With HVAC Financing

Your residential comfort team here at Kettering-Oakwood Heating & Air have maintained amazing relationships with a wide range of area lenders and reputable financial institutions throughout the years. We partner with the absolute best in the business to make the entire furnace replacement and AC replacement process fast, simple, affordable and easy. Our job is to help you enjoy the most superior comfort in your home all year long, even during the hottest seasons and coldest weather. Your job, as our amazing customer, is to sit back, relax and enjoy your new home comfort system with manageable payments you can afford over time.  In short, our furnace financing, heat pump finance options and air conditioner financing options are second to none. Call us today at (937) 502-3842.