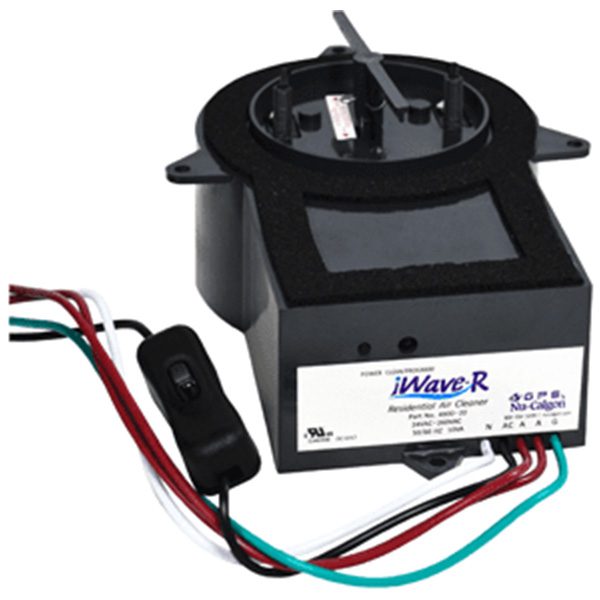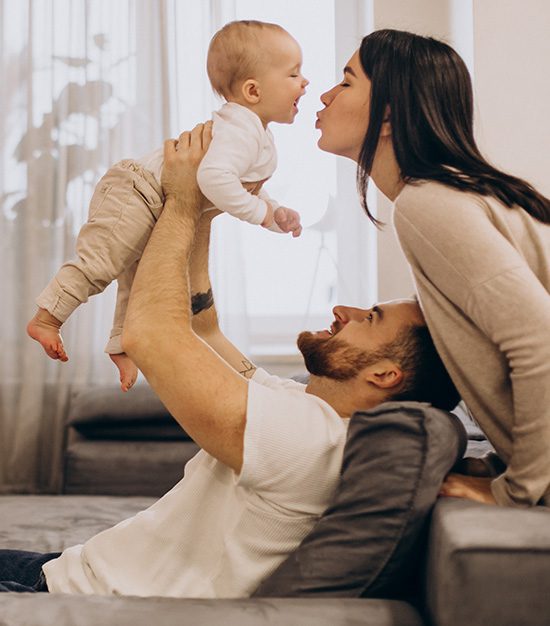 Looking to upgrade your indoor air quality for optimal health and well-being? If you're trying to purify your indoor air quality in the most affordable way possible, you should consider having an air purifier installed. Air purifiers are excellent indoor air quality products that work to remove air pollution and air particles from household air. They are essential for homeowners suffering from asthma or prone to allergies. Air purifiers also remove second-hand tobacco smoke and other types of air pollution and airborne chemicals. Air purifiers also help odors. Because indoor air pollution has been identified as a major health concern in the U.S., homeowners using air purification products enjoy tremendous benefits in their overall health and well-being almost immediately. 
The air purification team here at Kettering-Oakwood Heating & Air sell and install all the HVAC industry's best ionization air purification products, including our ever popular iWave. We offer the most competitive prices on the iWave-R in Kettering, Greater Dayton, Greater Cincinnati and surrounding areas. If you're looking to upgrade your air supply, we encourage you not to wait. Check out the special offer we at Kettering-Oakwood Heating & Air have for the iWave-R. 
This special online deal we offer on our latest ionization product is only available for a limited time. Don't let this amazing deal slip by you before acting right away. If you pass up this deal and leave this site, we can't guarantee it's going to be here tomorrow. Don't delay calling us immediately to cash in on this amazing deal for optimal indoor air quality! We encourage you to do yourself (as well as your guests and family members) a massive favor and make the investment that pays for itself over time with all sorts of dividends (improving health and well-being) in addition to protecting your home from mildew, mold, bacteria, pathogens and infectious airborne viruses. 

$899 iWave-R Air Purifer + Installation
Benefits Of Air Purifiers
Typically, most respiratory illness spreads through microscopic pathogens in household air. Whenever one family member gets the flu or becomes sick, everyone else in the home usually ends up getting that same virus sooner or later. When everyone is sharing the same air, air quality is essential. Without adequate air filtration or some sort of air purification — viruses, bacteria and other bugs tend to spread more quickly because household air ends up getting recycled. Contagious bacteria and viruses often spread throughout the home without proper indoor air care. If you want to stop this, you should invest in a good air purifier. 
Dust Removal & Odor Relief
By removing unwanted particles and pollution from one's indoor air supply, air purifiers also get rid of stubborn odors and help keep dust in check. Air purifiers make homes smell better and make everything fresher by removing air pollution. Air purifiers remove odors from cooking and cleaning in the kitchen as well as odors caused by smoke. They keep homes and businesses cleaner. Without proper air purification, dust, dirt and other particles gather on surfaces much faster. If any of this causes any issues in your home, the use of an air purifier will help you slow the rate of dust accumulation drastically.  
Air purifiers improve the overall cleanliness of the air in your residence by removing household air pollution and other particles from your air supply. This is better for your health and well being. It also affects immunity and energy levels. Experts at the EPA say indoor air can be up to five times more polluted and toxic than the air outside, even in major cities. Although some air purification systems lack germicidal control features, the air purifiers and air cleaners we at Kettering-Oakwood Heating & Air sell and install are extremely beneficial. The iWave-R and Aprilaire Purifier are excellent examples. These air purifiers target even the smallest forms of pollution. They keep indoor air quality healthy and improve a person's overall indoor air quality tremendously. 
Improves Allergy Symptoms
When you deal with allergies or asthma, you understand the utter importance of sustaining an optimal indoor environment free of airborne particles that make these symptoms flare up. There are several types of pollen and mold floating around in household air supplies. Installing an air purifier helps you maintain a healthier indoor environment without it having to cost you an arm and a leg or break the bank. 
Invest in an Air Purifier
If you never considered improving your indoor air quality, now is a great time to do just that! We are standing by! Investing in a low-cost air purifier offered by Kettering-Oakwood Heating & Air is an excellent way to improve your home's overall air quality. Air purifiers also work well alongside residential heating and cooling systems. They make home comfort equipment last longer and provide optimal air quality by removing dirt, airborne mold spores, dust, pollen, pet dander, and other forms of air pollution in household air. This makes your air filters last longer while minimizing the stress and strain caused by poor airflow from dirty air filters. Air purifiers also remove unwanted bacteria, airborne viruses and other microorganisms; this helps with odors and other toxic chemicals in the air. 
What Are Customers Say About Us

"Working with Kettering-Oakwood Heating & Air was wonderful. Gage came out and gave us a detailed explanation of what had been improperly installed in our recently purchased home, and helped to get us set up with Air Conditioning in the next 24 hours.  "
- Logan E.

"I could not be more pleased with the experience I had with Luke when he was at my home last week to check the AC unit. The AC has some age on it and needs to be replaced. He was attentive to detail and responded to my questions very professionally. "
- Dito T.

"The people on Kettering-Oakwood Heating & Air team are just absolutely awesome. They installed a new HVAC system in my house about 18 months ago and even hooked up my existing humidifier and smart thermostat without charging extra."
- Jane U.

$0 Instant Online Estimate

$69 Furnace Tune-Up + Safety Check
Save $30 | Regular $99

10% off Service Call
Book Now