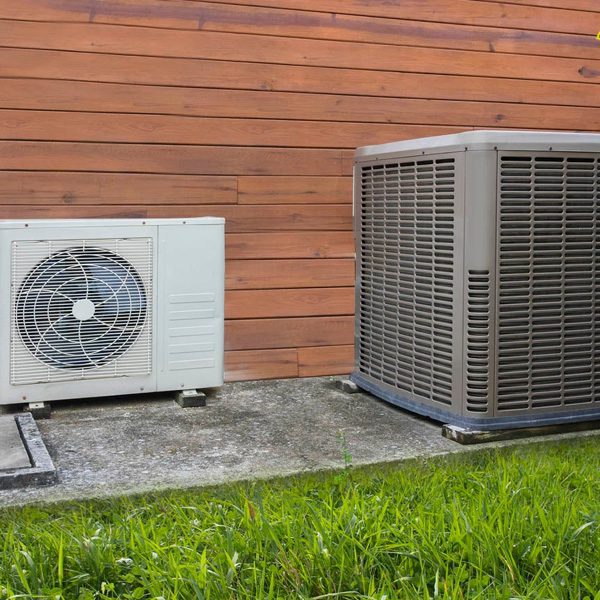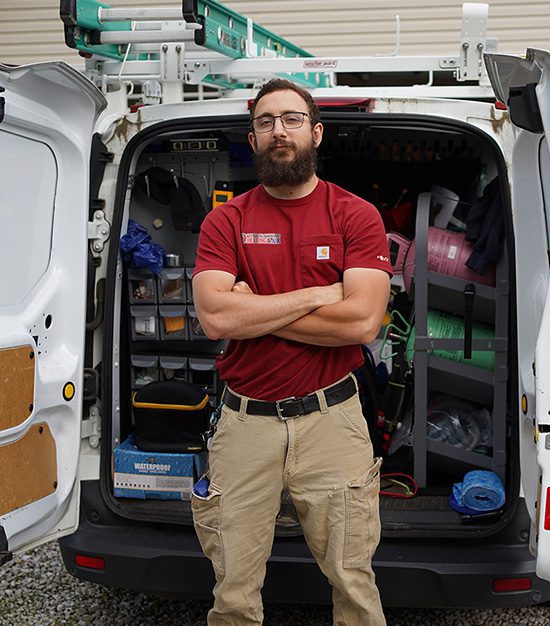 Heat Pump Repair Services Throughout

Kettering

, Greater Dayton & Greater Cincinnati
At Kettering-Oakwood Heating & Air, our heat pump repair experts can come over any time to help you perform heat pump diagnostics and give you a detailed, accurate picture of exactly what is causing problems with your heat pump. Once we perform HVAC diagnostics, depending on what we find and how you choose to move forward from there, we can also perform cheap heat pump repairs on the spot at a cost lower than what our competition charges. When it comes to having heat pump repairs performed, we always strive to do everything up to the most current HVAC codes at the most affordable prices. We strive to always provide the most long-term solutions at the lowest prices. In fact, we guarantee the best prices on the industry's best heat pumps.  
If you're searching online for "heat pump repairs near me" or a "heat pump handyman near me" and you live in Kettering, Greater Dayton, Greater Cincinnati or surrounding areas, you are in the right place. Now that you have found us, all that's left to do is pick up that phone and give us a call. There's always a live heat pump professional answering our phone lines, 24 hours a day, 365 days a year including all holidays, with local heat pump technicians available who we can dispatch to your Miami Valley Ohio area home right away. 
Our Heat Pump Services in Kettering, Ohio
Expert Heat Pump Services in
Kettering-Oakwood, Ohio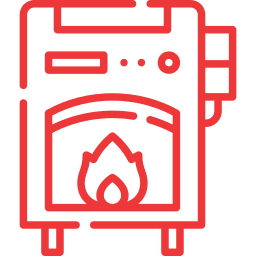 Heat Pump Maintenance Services in

Kettering

, OH
With most heat pumps running in the summertime and wintertime, they usually require regular professional care and attention. Heat pumps require regular professional maintenance to prevent them from deteriorating as the seasons pass in a way that can cause a decline in home heating and air conditioning efficiency. 
We at Kettering-Oakwood Heating & Air encourage homeowners who own heat pumps in the Miami Valley Ohio area to have heat pump maintenance performed regularly to minimize wear and tear on the equipment and its lifespan. Heat pump professionals and HVAC manufacturers agree this essential service should be performed at least one time per year every year. Without having preventative maintenance performed by a professional, heat pumps require as much as 25 percent more energy than heat pumps that are maintained properly. Our heat pump professionals at Kettering-Oakwood Heating & Air are NATE-certified and EPA certified. We are licensed and fully insured. We carefully inspect and clean heat pumps and provide the proper services required to make your equipment last as long as possible. Make sure you call the team of professionals that care at Kettering-Oakwood Heating & Air right away when you need your heat pump serviced this season! 

Heat Pump Installation & Replacement Services in

Kettering
If you're looking for a "heat pump company near me" or "heat pump installation near me" in Kettering, Greater Dayton, Greater Cincinnati or surrounding areas, you are in the right place. Thank God for Google! We at Kettering-Oakwood Heating & Air offer the absolute best prices on heat pump replacement services and new heat pump installation with the best products. We also offer warranty coverage and a workmanship guarantee you simply won't find anywhere else. 
If you're in the market for a new heat pump, you should know that choosing the right HVAC company to perform the installation is essential. Homeowners need someone who's local, licensed, NATE-certified and fully insured. Homeowners should choose someone that always stands behind their work and offers the absolute best. If you need the best heat pump experts in the region, you need to call Kettering-Oakwood Heating & Air. We are excited to offer area homeowners and  business owners throughout the Miami Valley Ohio region the most affordable heat pump replacement and top-notch heat pump installation services 365 days a year.  We believe heat pumps can be such an excellent investment. They pay for themselves often. As a dual HVAC system, heat pumps serve you year-round and provide optimal heating during the winter.

Emergency Heat Pump Repairs in

Kettering

& Greater Dayton, OH
Do you need emergency heat pump repairs performed in your home in the fastest and most affordable manner possible? If you're online trying to find "cheap heat pump repairs near me" or "emergency heat pump repairs near me" in Kettering, Greater Dayton, Greater Cincinnati or surrounding areas, you're in luck! Your friends at Kettering-Oakwood Heating & Air can provide you with 24-hour emergency heat pump repair services all year long. We're open 24 hours a day, 365 days a year, including all weekends and holidays. 
Whenever you call our 24-hour call center here in Kettering or Greater Dayton and needing help with a heat pump, we are always fast to act. You'll never have to wait for a cheap heat pump handyman that's slow to respond when you choose Kettering-Oakwood Heating & Air. Our friendly NATE-certified heat pump experts are on call nearby, night and day. We can dispatch someone to your home or business immediately to repair your heat pump in a fast and affordable manner. Our local HVAC technicians are friendly, and we always have someone on call! Using the latest tools and technology available in the HVAC industry, our local heat pump professionals can usually repair your problems on the spot, during that first initial visit and get whatever it is that needs done. Regardless of the scope of the project, we can help!
Buy Today, Pay Over Time With HVAC Financing

Your residential comfort team here at Kettering-Oakwood Heating & Air have maintained amazing relationships with a wide range of area lenders and reputable financial institutions throughout the years. We partner with the absolute best in the business to make the entire furnace replacement and AC replacement process fast, simple, affordable and easy. Our job is to help you enjoy the most superior comfort in your home all year long, even during the hottest seasons and coldest weather. Your job, as our amazing customer, is to sit back, relax and enjoy your new home comfort system with manageable payments you can afford over time.  In short, our furnace financing, heat pump finance options and air conditioner financing options are second to none. Call us today at (937) 502-3842.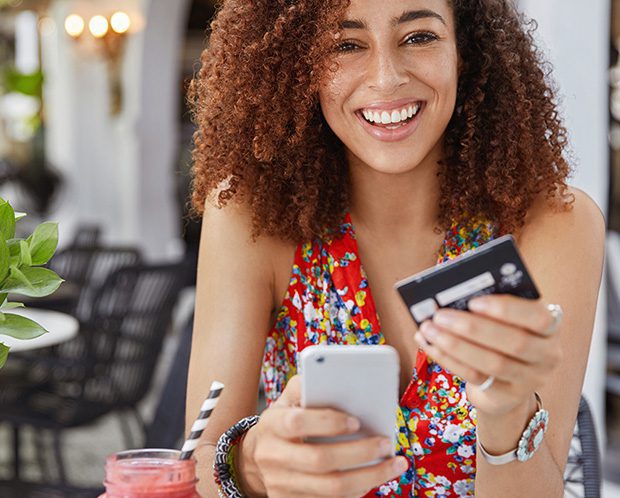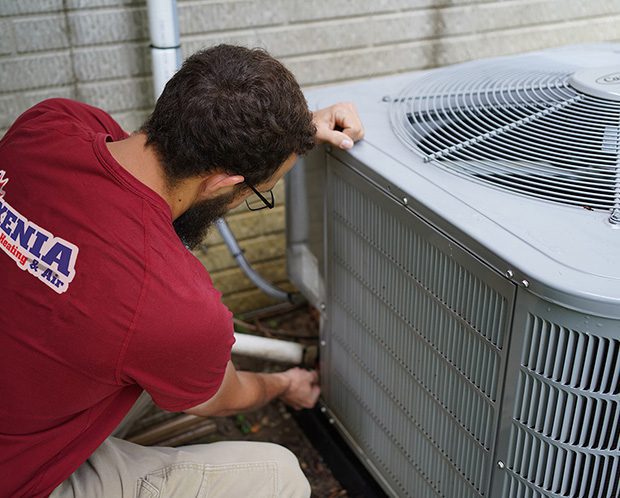 If you're looking to curb your home's impact on the environment and save on residential heating and cooling costs at the same time, you should consider having a heat pump installed. Heat pumps are great alternatives to the traditional dual furnace and air conditioning system. They work year-round to provide optimal air conditioning throughout the summer and heating throughout the wintertime. Using an air handler or secondary furnace during the winter, heat pumps look like the traditional central air conditioner outside the home. 
Heat pumps work by transferring heat; they usually use A/C refrigerants. To switch back and forth between heating and air conditioning modes, heat pumps use a reversing valve that's used depending on the time of year and the homeowner's preferences. Heat pumps allow homeowners to minimize their carbon footprint, which is better for the environment. They don't burn fossil fuels but instead use electricity and refrigerants.  If you've been thinking about installing a heat pump or upgrading your outdated heat pump and wanting to know approximately what it might cost to have one installed, we can give you a free price quote online or free in-home consultation concerning heat pump installation or heat pump replacement services in Kettering, Greater Cincinnati, Greater Dayton, and surrounding areas. 
 
What Are Customers Say About Us

"Working with Kettering-Oakwood Heating & Air was wonderful. Gage came out and gave us a detailed explanation of what had been improperly installed in our recently purchased home, and helped to get us set up with Air Conditioning in the next 24 hours.  "
- Logan E.

"I could not be more pleased with the experience I had with Luke when he was at my home last week to check the AC unit. The AC has some age on it and needs to be replaced. He was attentive to detail and responded to my questions very professionally. "
- Dito T.

"The people on Kettering-Oakwood Heating & Air team are just absolutely awesome. They installed a new HVAC system in my house about 18 months ago and even hooked up my existing humidifier and smart thermostat without charging extra."
- Jane U.

$0 Instant Online Estimate

$69 Furnace Tune-Up + Safety Check
Save $30 | Regular $99

10% off Service Call
Book Now
Featured Product:
IWave-R Air Purifier
Drifting around in the air supply of some dwellings without being seen by the naked eye, a home can have all sorts of pollutants, microscopic particles, pathogens and other harmful toxins. Common forms of indoor air pollution include gases, building materials, dust, pollen, dander, smoke, mold, and even pathogens, bacteria and viruses. Without proper air filtration and adequate ventilation, this stuff can get circulated continuously. Nevertheless, your air care experts here at Kettering-Oakwood Heating & Air have a powerful, practical and innovative solution that comes at a competitive price.